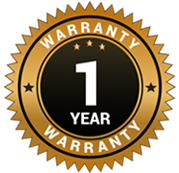 Warranty is 12 MONTHS
We are committed to our Customers and aim to offer Top Quality Products at Better Prices. If something goes wrong, please contact us. We are here to help.
For warranty assistance, please contact us and we will be happy to assist.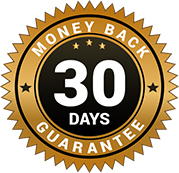 Returns : 30 DAYS
We have a 30 day no questions asked returns policy for unopened items.
For your peace of mind, we offer a 30 Day Money Back Guarantee on faulty goods. You must notify us and not attempt to repair or modify the item as this will void the warranty.
Returns Policy
7 days after the buyer receives it     Money back   15% restocking fee may apply
PLEASE NOTE
The buyer is responsible for return postage costs
Details
PLEASE NOTE
RETURNS  for items deemed damaged in transit, DOA or due to warranty issues, all delivery costs or fees will be covered by Us. If you do not intend using these item/s immediately, please promptly check the condition of all packages and items upon receipt. Our transit insurance, which covers against all damages in transit, expires 7 business days from the date of delivery. We therefore cannot accept any claims for damage in transit after this period
If there is an issue with your items taking too long or being damaged when item arrives, please DO NOT go straight to leaving Bad or Negative feedback. Instead, please contact Us so we can assist you in resolving your issue and so that you can continue to have a pleasant eBay experience
RETURNS Policy for a change of mind will be less a restocking fee of up to 20%, ALSO less any eBay Fees charged and Any Associated Delivery Costs. In the case of items marked as Free Delivery, any costs for initial delivery will also be taken off the purchase price. Any cost related to returning an item is paid by the Purchaser. Items must be in their original condition with the product packaging, booklets/manuals, swing tags, labels and all other accessories included. The item/s are NOT opened, used, worn or damaged, and are in re-saleable condition as still BRAND NEW when We receives the item back. An item returned that is not still in a BRAND NEW condition will be returned at the Buyer's expense and no refund given
Refunds by Law 
in Australia, consumers have a legal right to obtain a refund from a business for goods purchased if the goods are faulty, not fit for purpose or don't match description